CBD: Cannabidiol Beverages Directory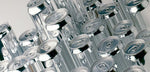 A variety of infused beverage products have emerged over the past decade - from CBD sodas and coffees to your favorite alcoholic hybrid. As legalization rates for recreational cannabis and non-psychoactive cannabinoids gradually expand throughout the nation, the infused foods and beverage industries have continued to evolve. The March 2018 Natural Products Expo allowed for superfans, investors and creators to combine forces and work in the name of the plant. Veteran attendants have expressed immense surprise and satisfaction at the speed with which CBD drinks took off. Two years ago, David Meniane of L.A. Libations muses, cannabidiol-infused beverages weren't even a part of the discussion. While zero users sought to sell such a product near the end of 2016, by the 2016 expo, more than twenty were said to have thrown their hat into the ring.

Going from zero vendors to 20+ so quickly is not an easy feat. Branding and individuating are the name of the game for Phivida, who've found success in Canada before slowly expanding to the United States. By etching reminders of the hemp oil found within on its packaging, and marketing as a health and wellness product, Phivida's brand of vegan, all-natural, gluten-and-preservative-free matcha and infused teas have gained prominence within the industry.

Other morning brewers have tinkered with the best packaging for their CBD-infused coffee drinks. As one company can tell you, that makes a difference. Kickback Cold Brew offered a coffee drink in 2017, and expected significant demand. They were disheartened when their early run lacked the numbers they'd hoped for – and then some. However, owners claim to have reached their original revenue targets after replacing a pot leaf symbol on their cans with the words "THC free."

Changing regulations have paved the way for consumables for every taste or palate. Whether you prefer your coffee black or with a little infused hemp oil, we raise a can of Sparkling CBD soda to you.