Hemp For The Holidays: Eight Great Gift Ideas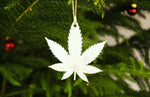 Updated on July 25th 2023
Each year's holiday season is a time to consider what gifts could help to show our loved ones how much we care. Hemp's made a name for itself as a renewable, raw material with a number of ecofriendly advantages. Hemp fiber is entirely biodegradable and can be used as an effective substitute for a wide range of materials – including plastic, paper, cotton, and even metal. This holiday, why not give back to the Earth as well as your loved ones by shopping hemp? The Beverage Blog has cultivated a guide to our favorite hemp-made holiday gift ideas, to show your love to your family and your planet.
Handmade Bond Street Hemp Boots
These stunning ladies' black boots are hand-stitched in Europe by veteran artisan cobblers. They're discounted to customers in the United States below local pricing. The quality craftsmanship and originality will wow anyone on your list.
Hemp Seed Jewelry
For just under five dollars apiece, these sets of hemp seed bracelets and necklaces are a stylish, affordable stocking stuffer for your friends and family.
Hemp Beanies
Help your loved ones stay toasty through the coldest weather with your choice of fashionable hemp beanies. The quality design is sure to keep your head warm and dry in the snowy months to come. Every variety of one-size-fits-all beanies are made with 100% hemp material, colored with AZO-free dyes, and fully biodegradable. Both long and short designs of beanies are available for purchase at just $25.99 apiece.
CBD Daily Massage Oil Candle
Is someone you love deserving of a little extra rest and relaxation? This massage oil candle brings soothing sensations through olfactory and tactile stimulation. The candle may be lit for aromatic ambiance in your home or workspace. Once the candle's melted, the warm liquid can be used as a salve, said to moisturize and soothing the most sensitive of skin. Sellers emphasize the all-natural composition of the product, which is infused with broad-spectrum hemp extract, much like our line of CBD soda.
Reusable Glass Straw Set w/Hemp Carrying Case
Have a tea, coffee or sparkling CBD soda lover on your list? Glass straws with a hemp carrying case are duly ecofriendly, these are a guilt-free alternative to the wasteful plastic variety. They're flame-polished and hand-shaped, and a mindful tool for the protection of teeth enamel from sugar-induced staining. Better yet, the hemp carrying case can be easily tucked away into a pocket, purse or backpack for access everywhere you go.
Hemp Indoor House Slippers
Help your coolest friends and family members stay cozy indoors with these unisex hemp slippers. The upper portion, footbed and soles of these slippers are made entirely from hemp fibers, with comfortable foam padding encased within the hemp-made footbed. These slippers are available in men's and women's sizes, and they're ethically made without the use of sweatshops. With a comfortable, durable design and guilt-free materials and labor, your loved ones can feel warm without worries.
Soft Cotton and Hemp Scarves
This selection of soft, stylish and lightweight cotton-and-hemp scarves are the perfect way to wrap up holiday gift-giving. With three-packs and four-packs in varied colors, you can divide these amongst your friends and family members to warm the hearts (and necks) of those you love most.
And Last, But Certainly Not Least…
While our sparkling CBD sodas aren't the most conventional gift selection, we're certain that all the adults on your list will love our delicious CBD drinks. Whether they're blended into holiday cocktails, sipped through a glass straw, or savored from a chilled can, Sparkling CBD sodas are crafted to hit the spot at any time of year. Our products all contain phytocannabinoid-rich, broad spectrum hemp extract and can be delivered right to your doorstep. All five flavors of our hemp CBD beverages are delicious and refreshing. Better yet, each sparkling CBD soda flavor is vegan, non-GMO, and free of gluten, sodium, and preservatives. PCR hemp extract is one of just five ingredients in every sparkling CBD soda can, and you'll taste that sweet simplicity with every sip. We now carry 12-packs and 48-packs of assorted soda flavors - helping to please the preferences of every guest at your next big gathering.