Four Colorado Charities Accepting Aluminum Can Donations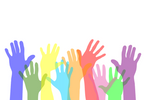 If you're a big fan of CBD Beverages, who generate quite a few empty aluminum cans, don't put them out in the trash for the city to pick up. Instead, put them to the best possible use by donating them to one of the charities we're about to profile below. These non-profits will turn your empty aluminum cans into precious revenue they can use to help finance the tremendous work they do to make sure the world is a better place for all of us.
Charities That Accept Aluminum Can Donations
The following Colorado charities will gladly accept spent CBD Drinks instead of cash donations. It's a great way to help mother earth while at the same time helping your community.
Special Kids Special Families
The Special Kids Special Families foundation (SKSF) is a non-profit that provides professional care for children and adults with disabilities. The program has been around since 1998 and in that time has helped countless individuals develop life skills and helped ease the burden of care on their families. SKSF also provides Residential Living Services for those who require round-the-clock care. It's important work, but it requires a significant amount of funding.
You can help the people who are helping your neighbors by donating your empty Sparkling CBD Soda cans to SKSF. To do so bring your empties to Koscove Metal and make sure you tell them you are donating any proceeds to Special Kids Special Families.
Ronald McDonald House Charities of Southern Colorado
No matter what you think of fast food Ronald McDonald House Charities do yeoman's work helping ease the anguish that befalls families with seriously ill children. RMHC makes it possible for those families to stay near their stricken children while they undergo treatment. Having parents in such close proximity to the kids makes it so much easier for everyone, lifts everyone's spirits, and makes a quality of life difference these families never forget.
RMHC of Southern Colorado does not have the space to accept and process huge numbers of empty cans. But they do accept the pop tabs from those cans. You might be thinking "What kind of difference can some pop tabs from my CBD Sparkling Water make? The answer is: a huge difference. If you intend to put your aluminum cans out for recycling by the city make sure you remove the pop tabs first and donate them to RMHC.
Grand Junction Animal Hospital
The Grand Junction Animal Hospital will be more than happy to accept donations of your CBD Sparkling Water cans to help them pay for their important work. The hospital operates the largest cat and kitten rescue service between Denver and Salt Lake City, helping countless abandoned animals find safe and loving homes. But without funding their work would be nearly impossible, so every penny counts.
To that end, the Cats League and Assistance of the Western Slope (CLAWS for short) wants to let you know you can drop off your aluminum cans during regular business hours at the hospital's back door. Someone will be there to receive them. You can also help by donating your Super Coupon Savings for Waste Management worth an extra 5 cents per pound of cans you donate.
CLAWS is a registered non-profit run through the Grand Junction Animal Hospital. They use the funds gleaned from your donated CBD Soda cans to conduct outreach programs that enable them to find homes for the animals in their care. 95% of the work done at CLAWS is done by volunteers, so you can be certain your donation is going directly to the cause of finding homes for the animals.
Drop off your cans at the shelter at 2214 Sanford Drive #A5, Grand Junction.
MaxFund Animal Adoption Center
The MaxFund Animal Adoption Center is one of the Denver area's largest and most well-respected animal charities. Begun almost by accident in the late 1980s by a Denver Veterinarian the Center has grown and matured over the years. Today, they tirelessly pursue their stated mission of providing medical care and shelter for injured animals without owners. Unlike most shelters, MaxFund has a "no kill" policy.
MaxFund is happy to accept empty cans from Sparkling CBD waters or sodas you've finished, along with any empty beer cans or other aluminum cans you may have laying around. They collect cans every day at the back of the shelter at 1005 Galapago St, Denver.
MaxFund earns between 60 and 80 cents per pound of aluminum donated. That means that a garbage bag of crushed aluminum cans will typically yield several dollars for the hospital and shelter. MaxFund estimates that every time they make a run to the recycling center they earn between $200 and $400. That's a lot of dog food for a lot of hungry, homeless pups.
If you love Sparkling CBD Soda, understand how important recycling is, and also happen to love animals, donating your cans to the MaxFund Animal Adoption Center in Denver is the perfect way to combine your interests.
Conclusion
The non-profits profiled above help children, adults with disabilities, abandoned cats, and injured and abandoned dogs. By doing so they make everyone's quality of life better. So with all the earnestness at our command, we urge you to donate your empty aluminum cans to one or all of these fine organizations. You'll enjoy knowing your cans didn't wind up in a landfill and that you made a difference in the life of a person or pet who needed help.